Visitor Information Center (VIC) Grant Program
ENGAGE WITH YOUR VISITORS, PERSONALLY
.
Glacier Country Tourism has long supported community-based visitor information centers (VICs). Studies show community-based VICs are more likely to be used by first time visitors traveling to an area. Visitors who use VICs spend more time in the community and are more likely to stay longer and experience more of what that community has to offer. They engage with counselors, use informational materials and are more likely to change trip plans based on the information obtained. They are effective in that they attract visitors who are willing to alter their plans based on the information provided. They do a great job in terms of influencing visitors – helping them learn about what there is to see and do in your community.
Learn more about the Glacier Country tourism VIC grant program.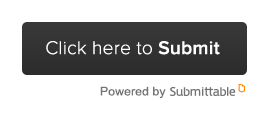 Customer service training sessions are being held across Glacier Country this spring.
Open to the Public and Free of Charge
Superior
June 3 from 1 p.m. – 4 p.m. (Yes, Sunday)
Heather Berman at 406.210.5827
Thompson Falls
June 4 from 1 p.m. – 4 p.m.
Jen Kreiner at 406.827.6935
Ronan
June 13 from 10:30 a.m. – 2 p.m.
Brian Bergquist at 406.676.8300
Eureka
June 14 from 1 p.m. – 4 p.m.
Katrina Schmidt at 406.297.4636
Libby
June 15 from 9 a.m. – Noon
Justyce Dimitroff at 406.293.4167
Seeley Lake
June 18 from 9 a.m. – Noon
Lisa Hayhurst at 406.677.2880
For registration and meeting location please RSVP to the contacts listed above!
Feel free to share our flier with dates and locations.