Visitor Information Center (VIC) Grant Program
ENGAGE WITH YOUR VISITORS, PERSONALLY
.
Glacier Country Tourism has long supported community-based visitor information centers (VICs). Studies show community-based VICs are more likely to be used by first time visitors traveling to an area. Visitors who use VICs spend more time in the community and are more likely to stay longer and experience more of what that community has to offer. They engage with counselors, use informational materials and are more likely to change trip plans based on the information obtained. They are effective in that they attract visitors who are willing to alter their plans based on the information provided. They do a great job in terms of influencing visitors – helping them learn about what there is to see and do in your community.
Learn more about the Glacier Country Tourism VIC Grant Program.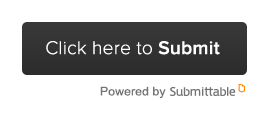 Customer service training sessions are being held across Glacier Country this spring. The training coordinator will be contacting all organizations who have been awarded grants to set date, time and locations. Training sessions are free and open to the public. Each awarded organization is required to help promote and encourage attendance.